Just a reminder: All of the celtic stars/wrapped marbles keychains/zipper pulls are on sale through the rest of September!!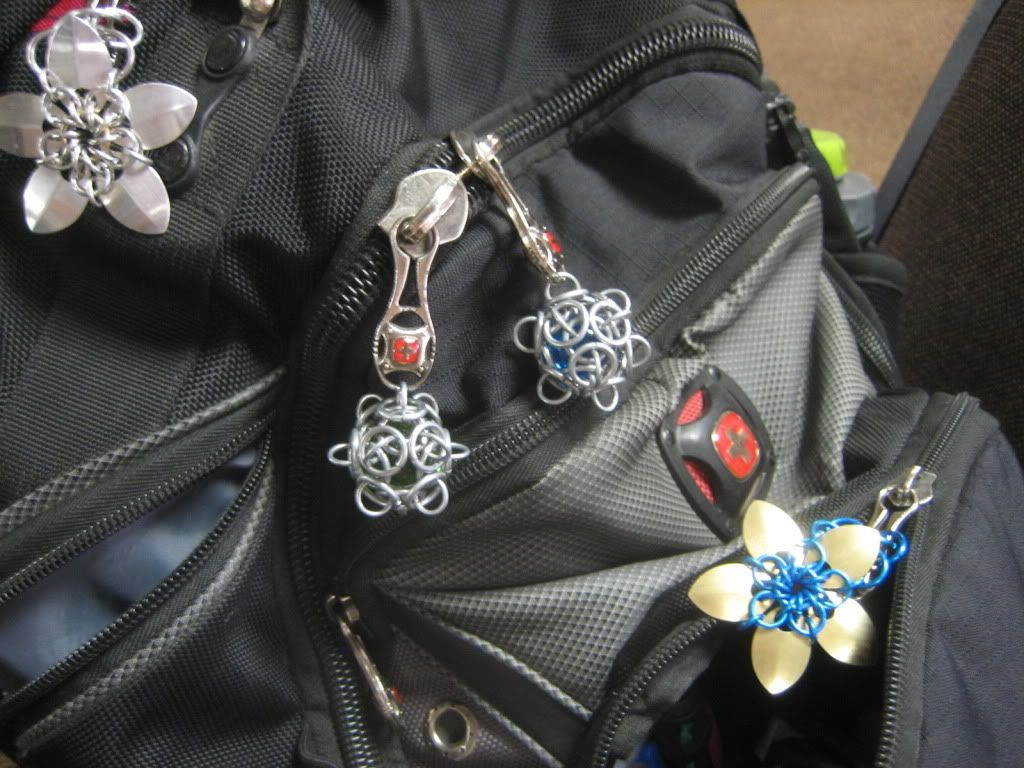 Customs:
I've been working back and forth with a customer on a few items and figured they were worth sharing :D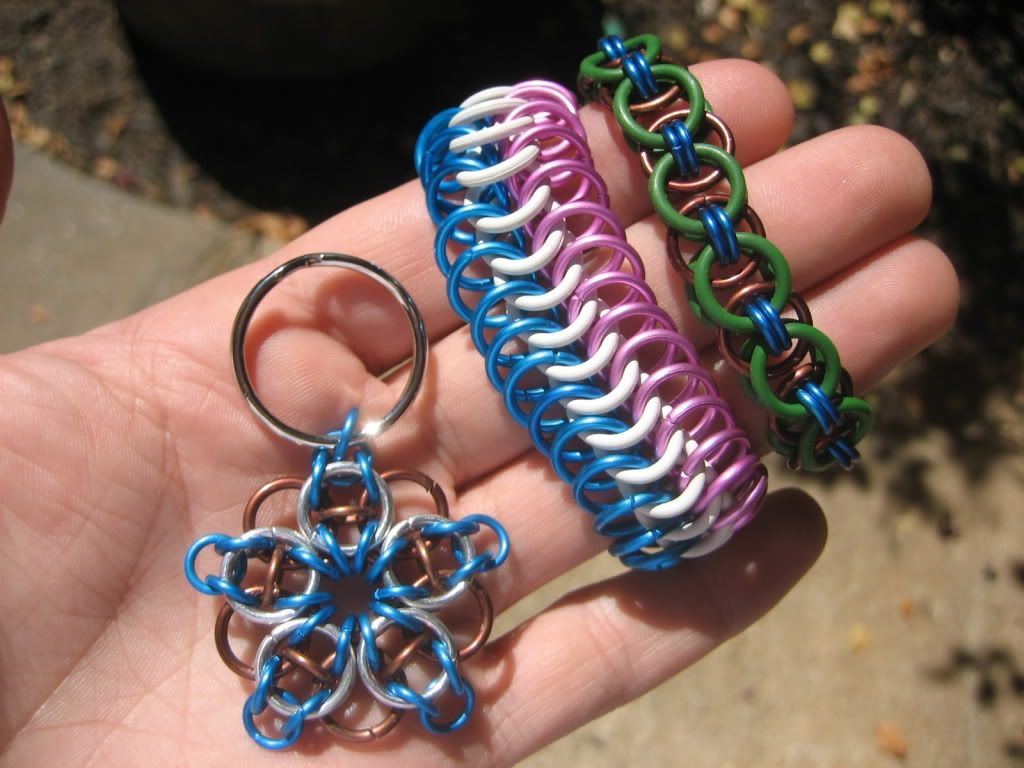 The far right one is one of my Ninja Turtle themed bracelets, Leonardo.
For the other bracelet, she asked for the Neapolitan bracelet, but with light blue instead of brown: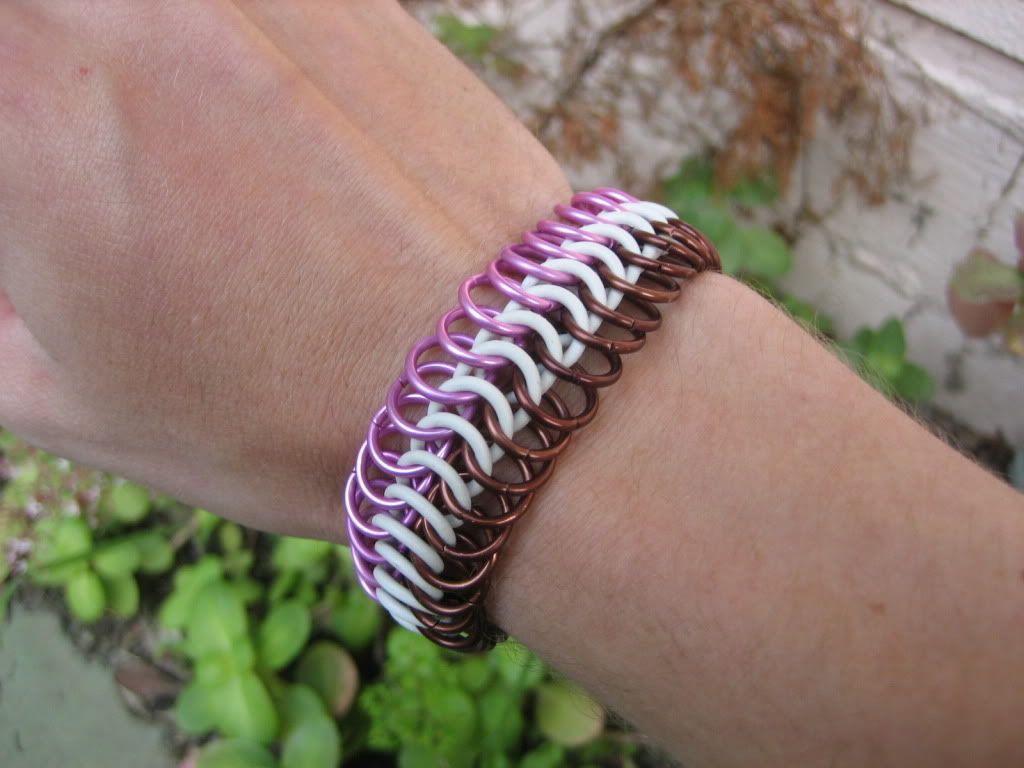 and for the star, she asked for this star, but replace the purple rings with brown: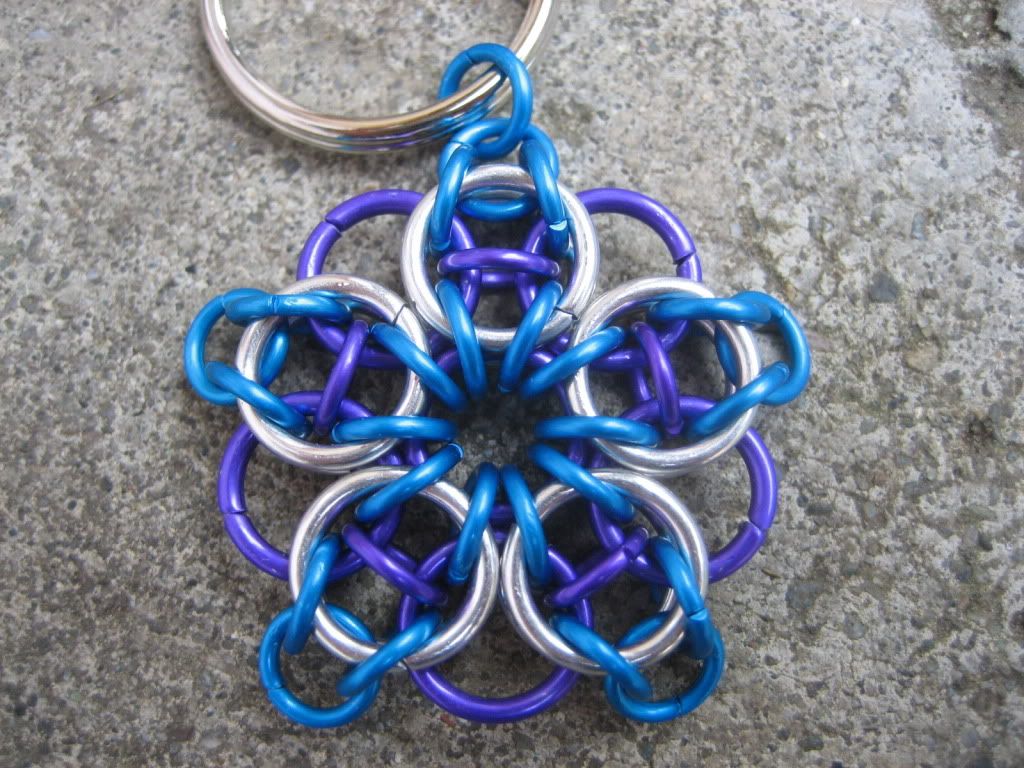 Moral of the story, please don't be shy to ask me if you want anything custom ordered! My view of what looks good is pretty narrow, so my best ideas and color combinations have come from you guys.
New Listings: