"Do you know what a plethora
is
, Jefe?" - El Guapo
Sorry for missing yesterday... and this would probably be a good time to say I'm switching to a Tuesday/Thursday schedule. Makes it easier to keep up, but we'll see if this makes me lazier though.
New Items/Projects:
I'm a bit burned out from making so many half-persian 3-1 bracelets... but I've finally finished making
ALL
of the colors I have with white rubber!!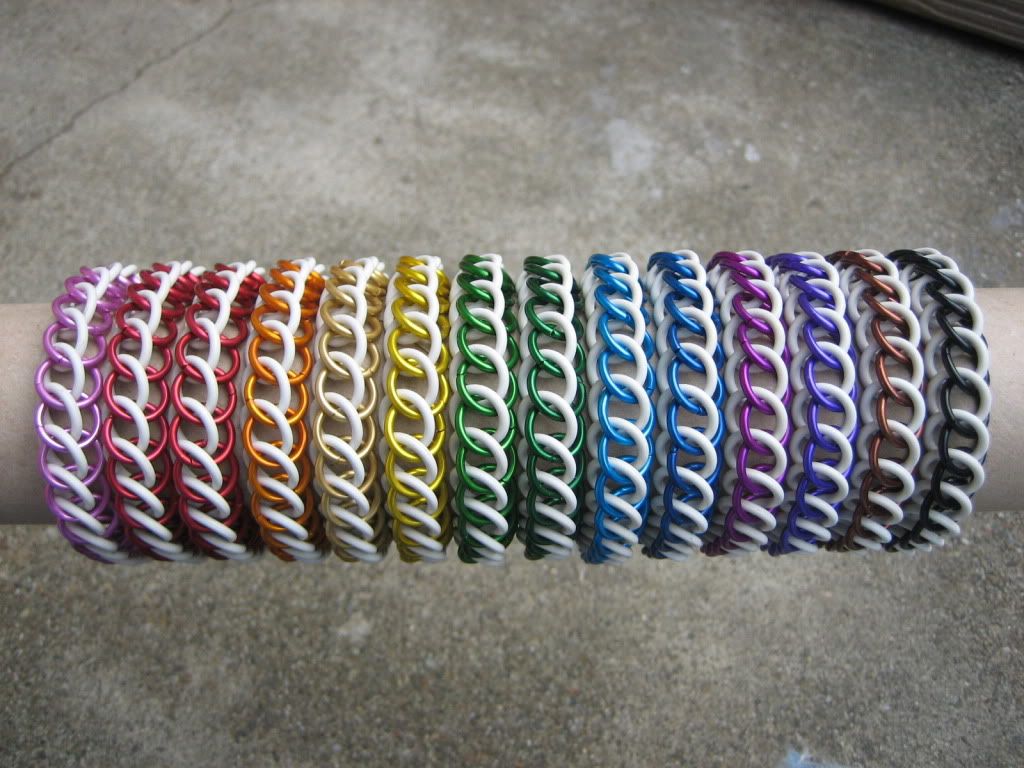 HP 3-1 is interesting in that it has 2 sides, so the 2nd picture of all of them inside out.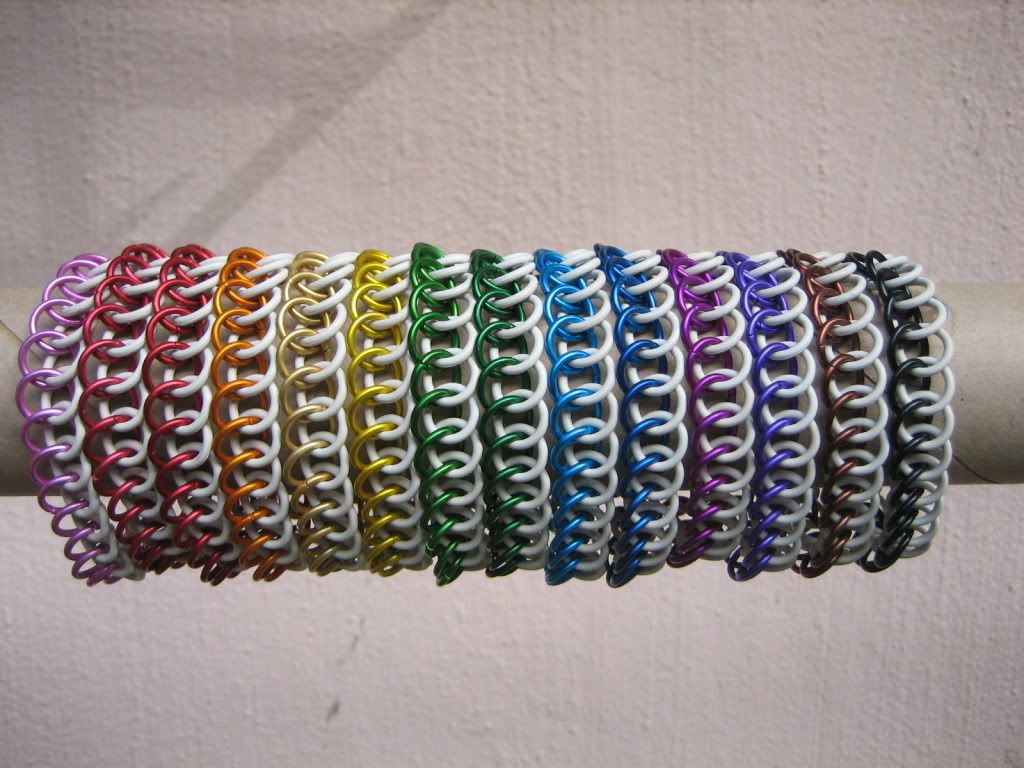 The two red ones are actually different shades with the one on the left being more "rosey", although its probably hard to see in a picture.
I'll try to start listing some of them through next week.
Honorable mention to a friend of mine who just learned how to make half-persian 3-1 using my rejected faded/scratched rings (crapodized, as he calls it) :D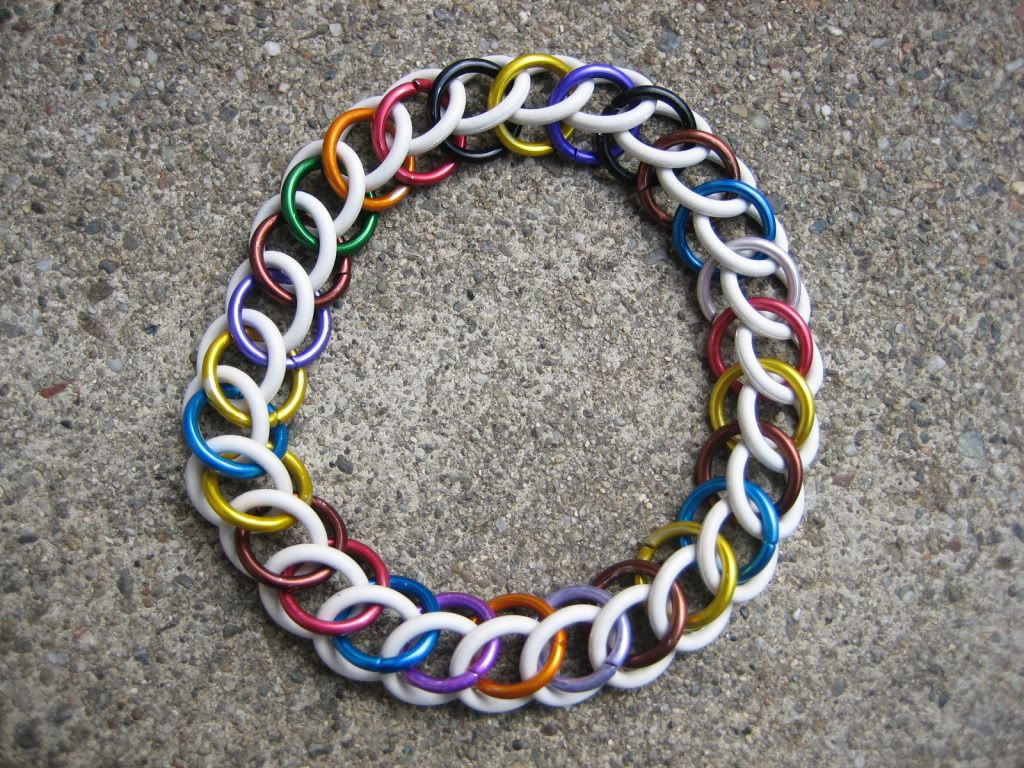 For my next bracelet project, I want to make a bunch of the "tao dragon-tail" weave, which I've done a bunch of in the part, but haven't had in stock for over a year.