August is just beginning, but I think its a perfect time to start putting up Christmas ornaments :)
The listing the picture links to is for a keychain/pendant, but all I need to do to make it an ornament is to put a hook instead of a key ring.
New Item(s):
A while back I made a scale flower off of a picture from
The Ring Lord
for a friend, and someone requested gold and blue... and I sorta never got around to it until now.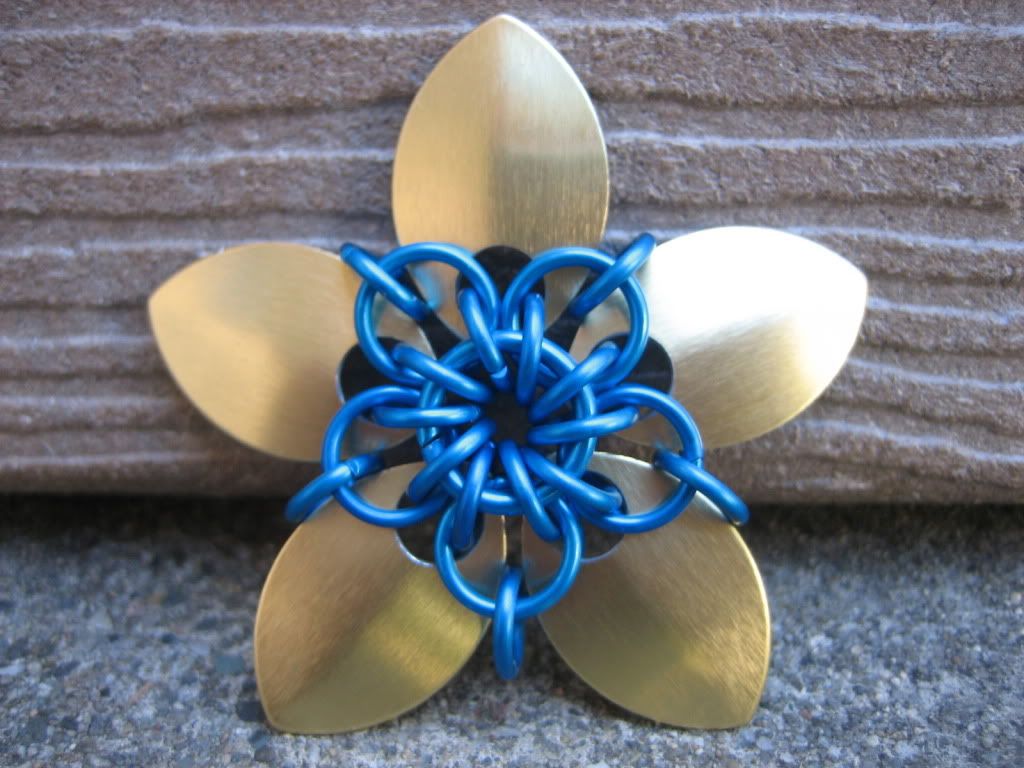 Projects:
At some point that idea got into my head that "I need a banner over my table at conventions...", so I designed a scale pattern in
IGP
.
The whole banner will use about 2850 scales and 6000 tiny rings...
Right now, I'm about 40% done.
Here's a shot of the back of the owl so you can the the rings that are going into it.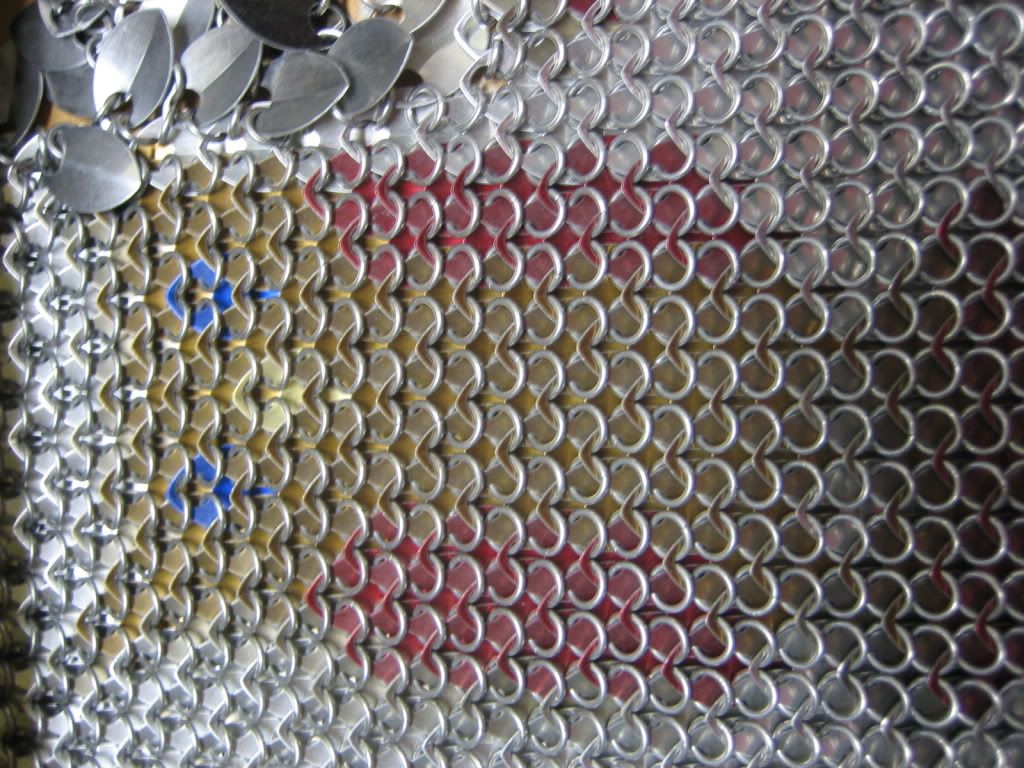 As with most of my "projects", they're large, and I don't work on them all the time. So, progress updates are generally very few and far between.
New Listings: