I really hope I can be diligent in up-keeping a blog on top of 3 websites, church, work and school :)
Well, no use in wasting time!
Today's new listing is a stretchy "shenanigans" weave bracelet in red and black. The red rubber rings kinda remind me of brick...
Etsy Listing:

Here's another new item, which I haven't listed yet, that is probably one of my favorites right now...
:EDIT: actually... I might make another one so that I can have one on my keys...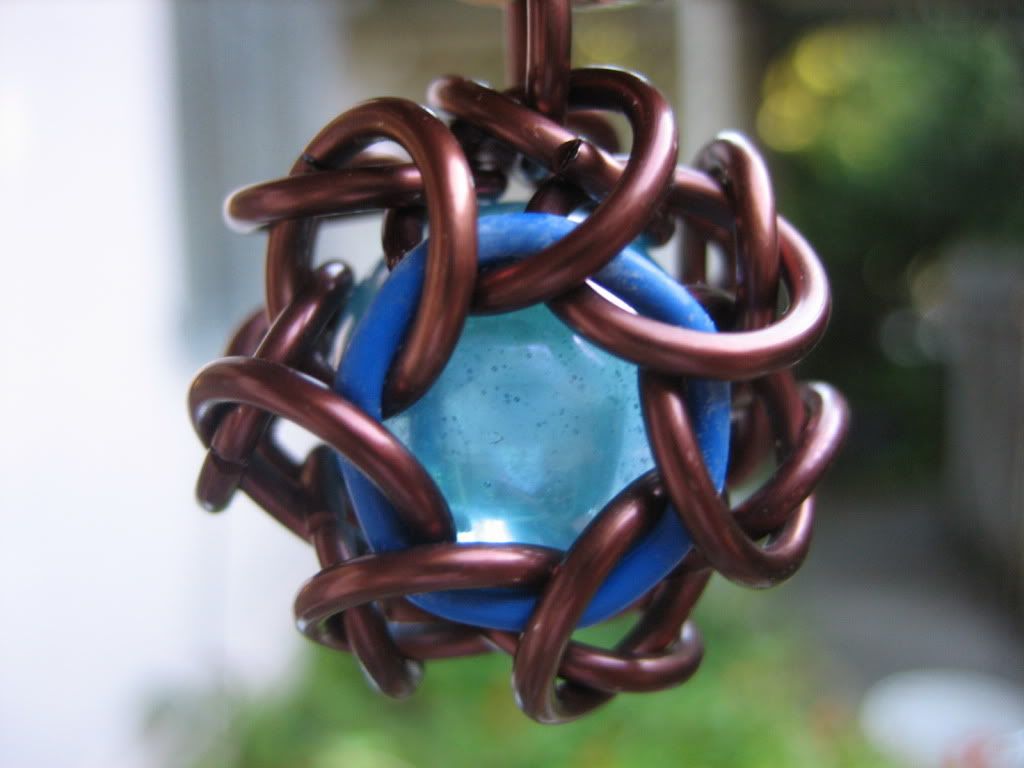 Sooo pretty!
*cough*
Anyways! I've been trying to make a couple items each day. One to replenish my out of stock items on the websites (there are a lot of listings that I don't actually have the items made for), and another that I've never made before, and thus something that the internet has never seen either!
Granted, a never-seen-before item every day is a daunting task that I probably won't be able to keep up for long, but I still want to try.
I'll try to list the blue/brown one tomorrow.